[Expanded Expansion Deck] The Trump Cards: "Fake News" from the Bible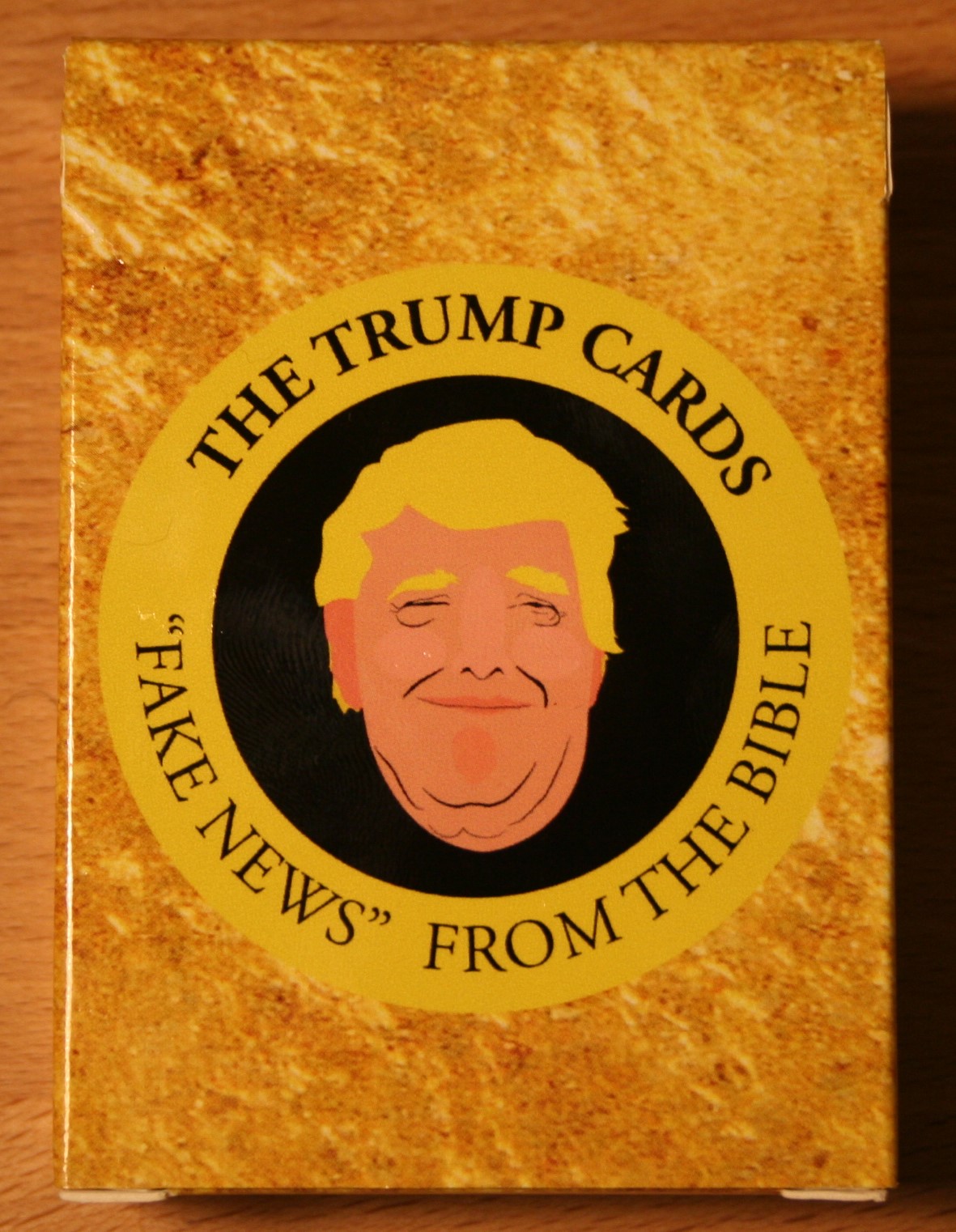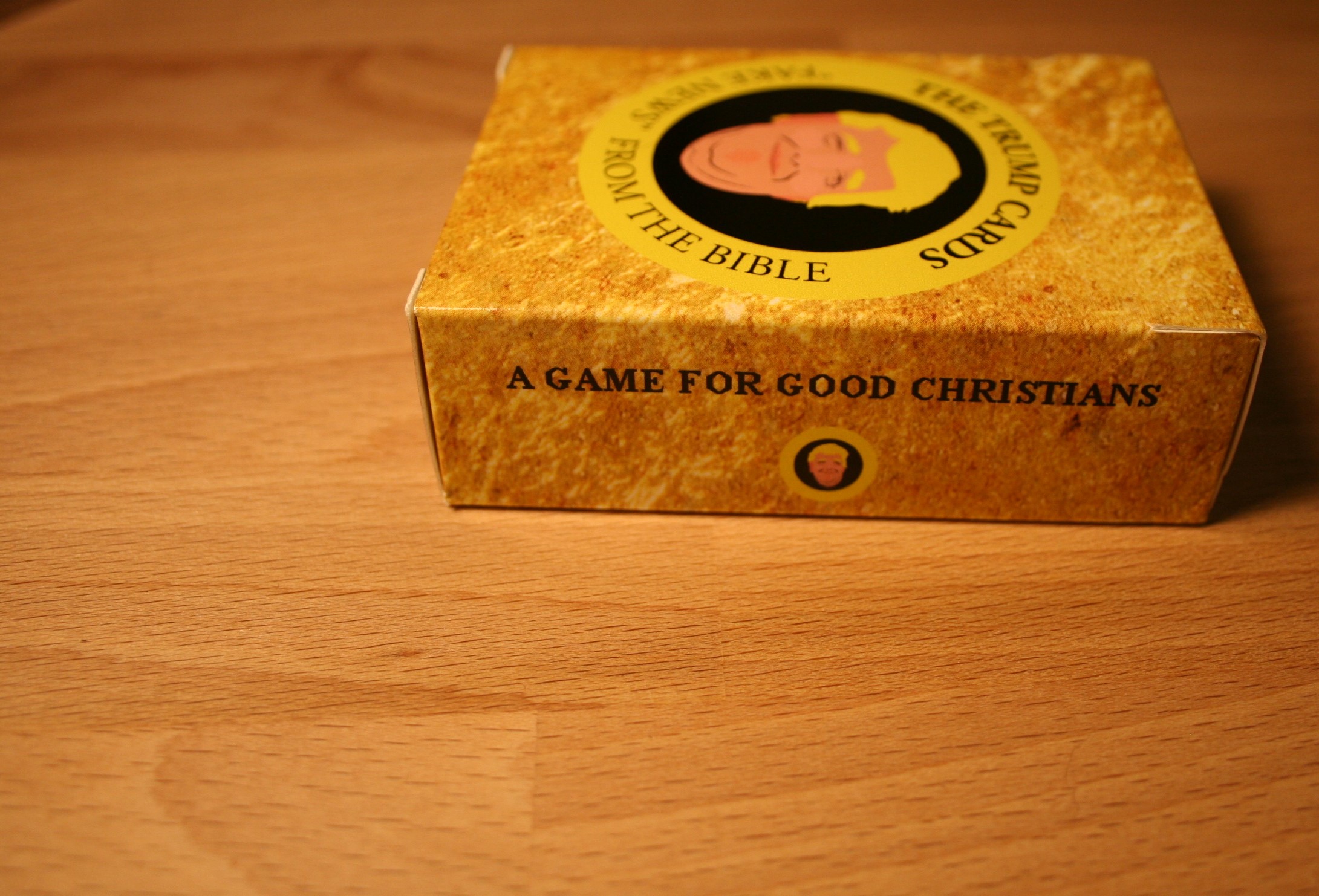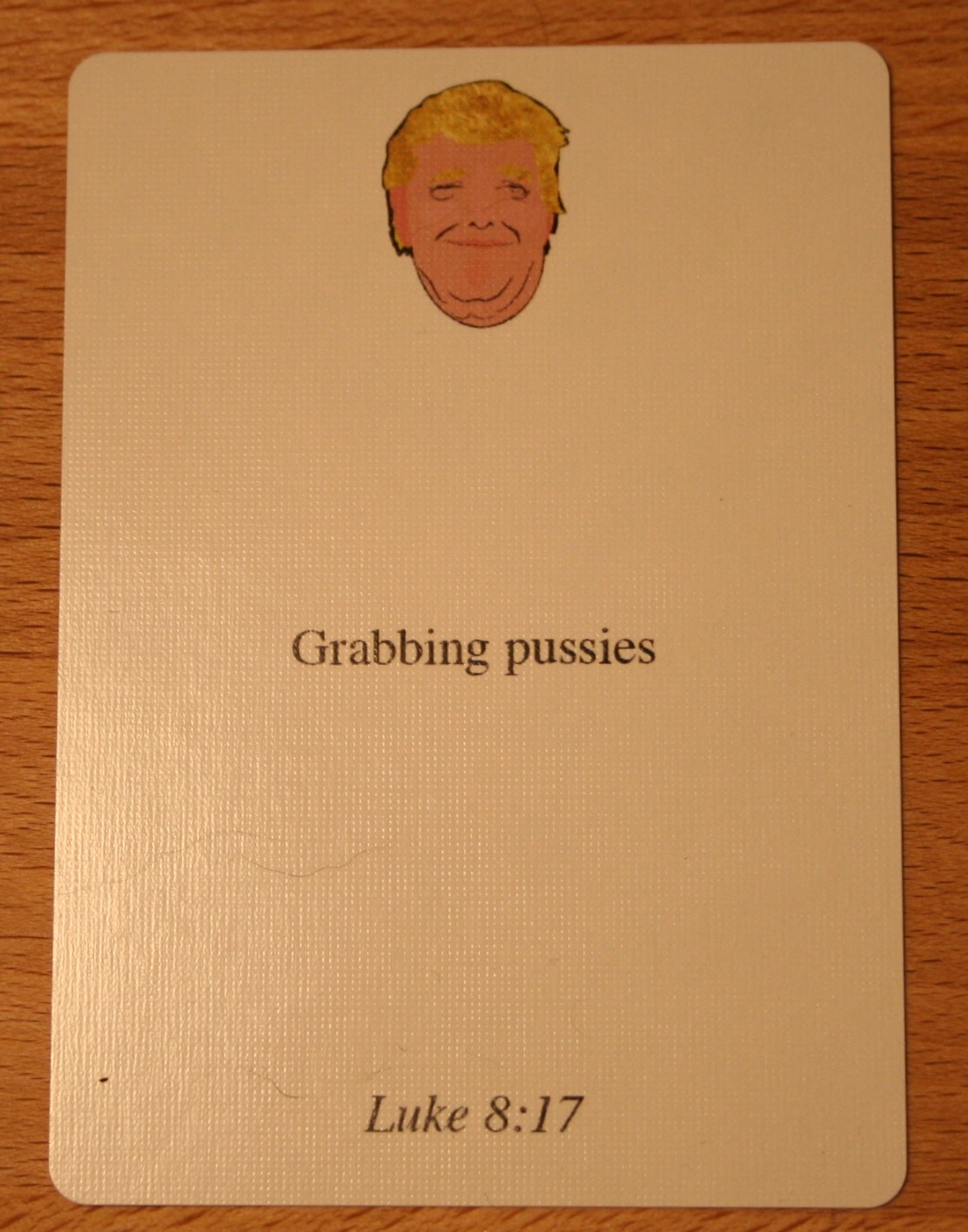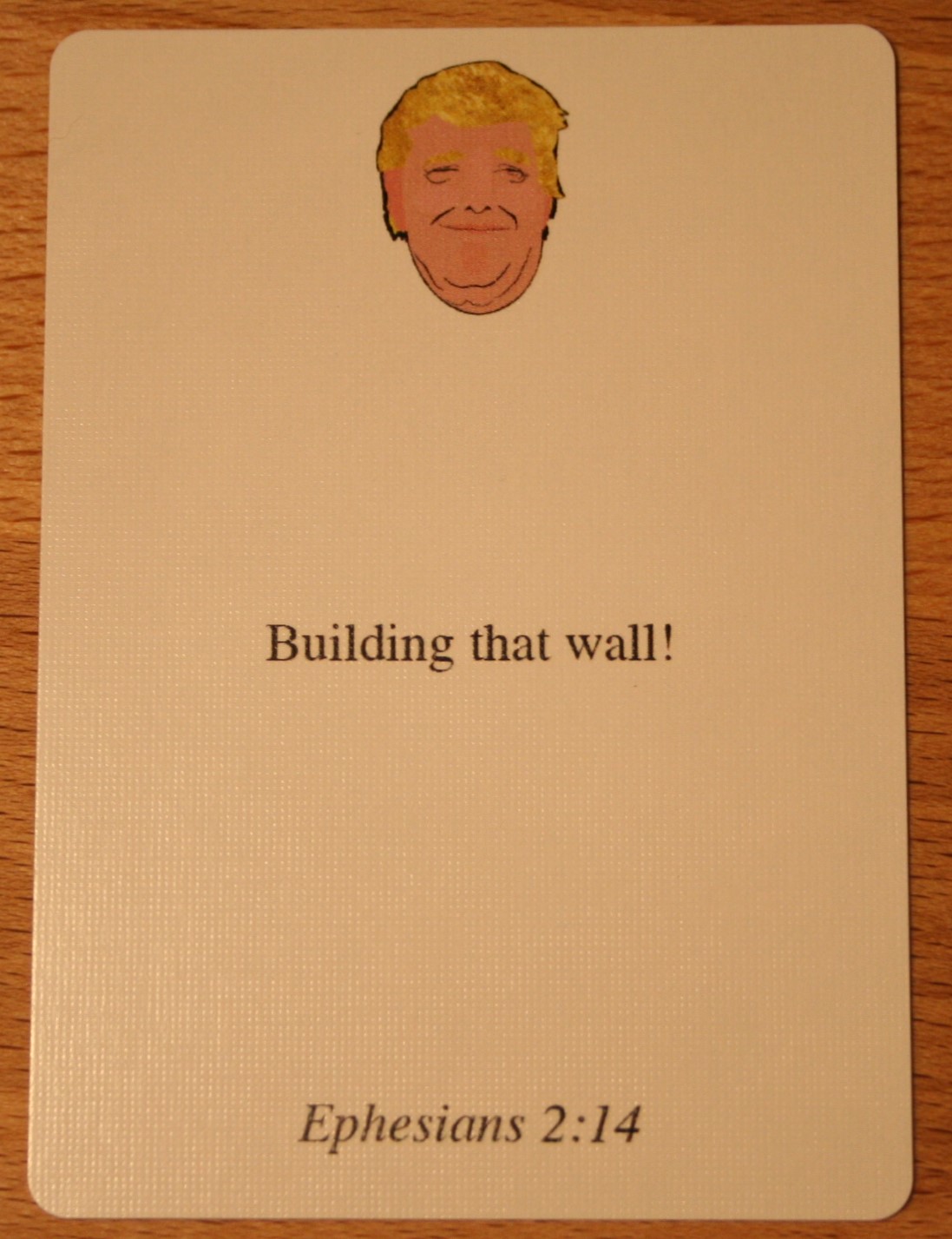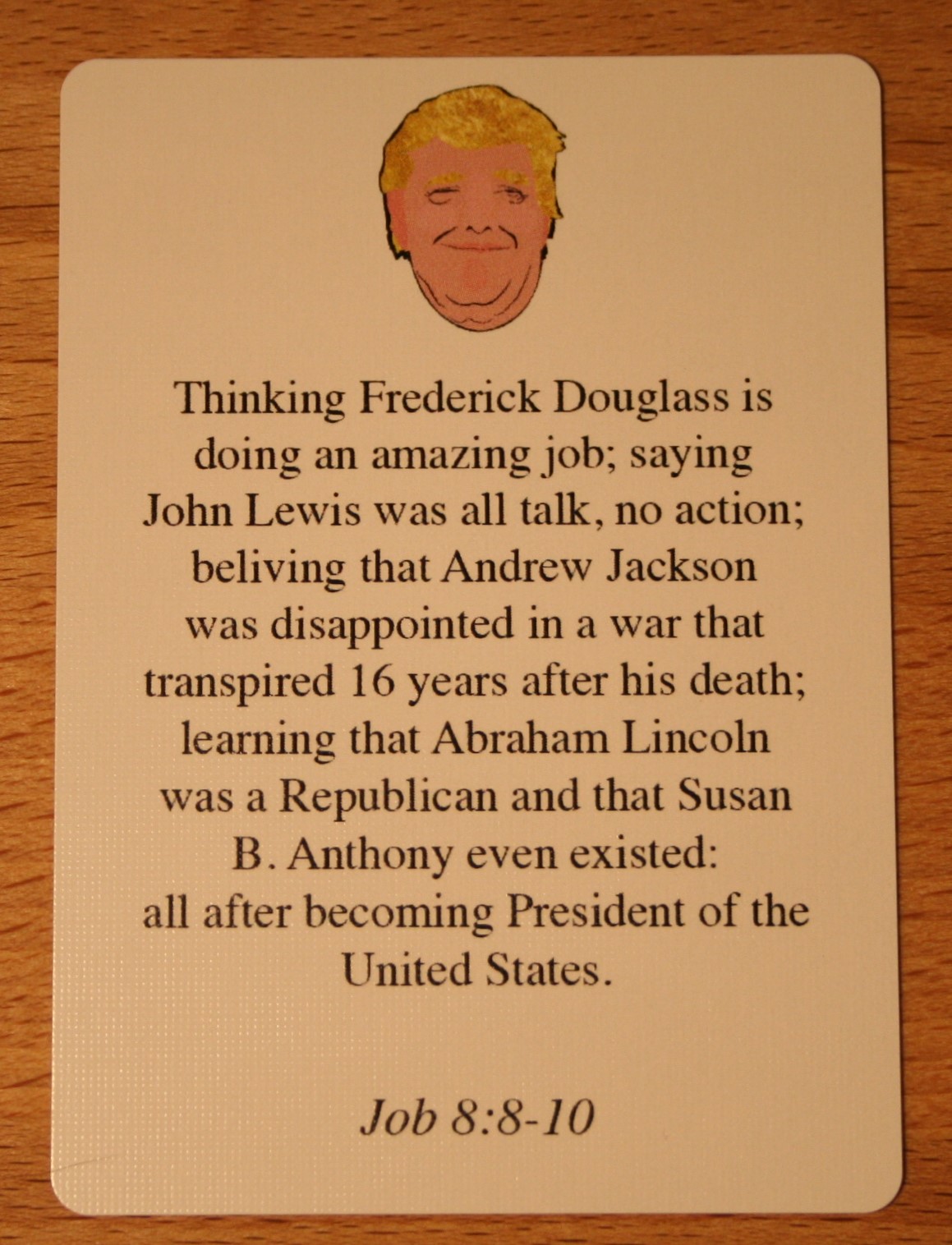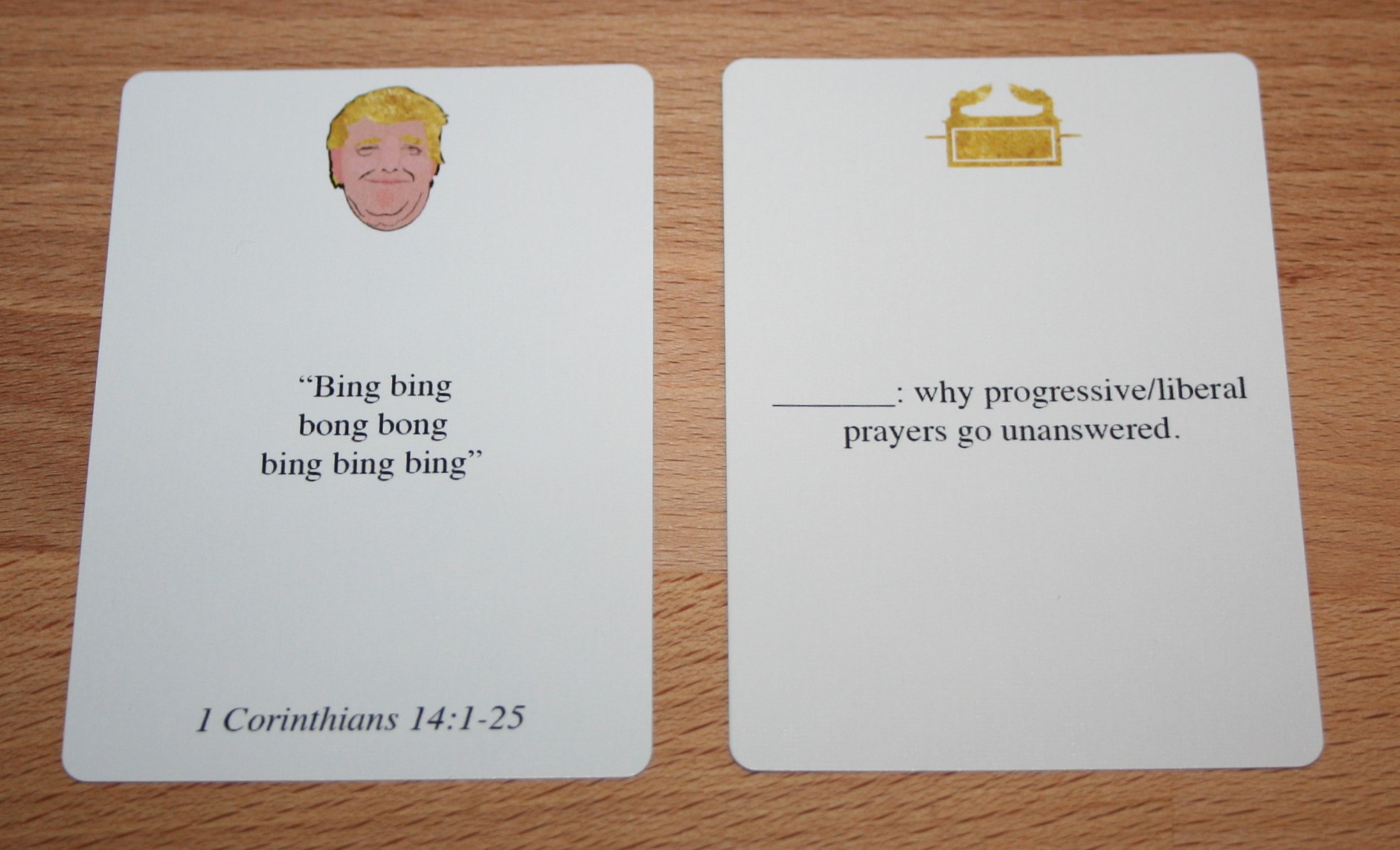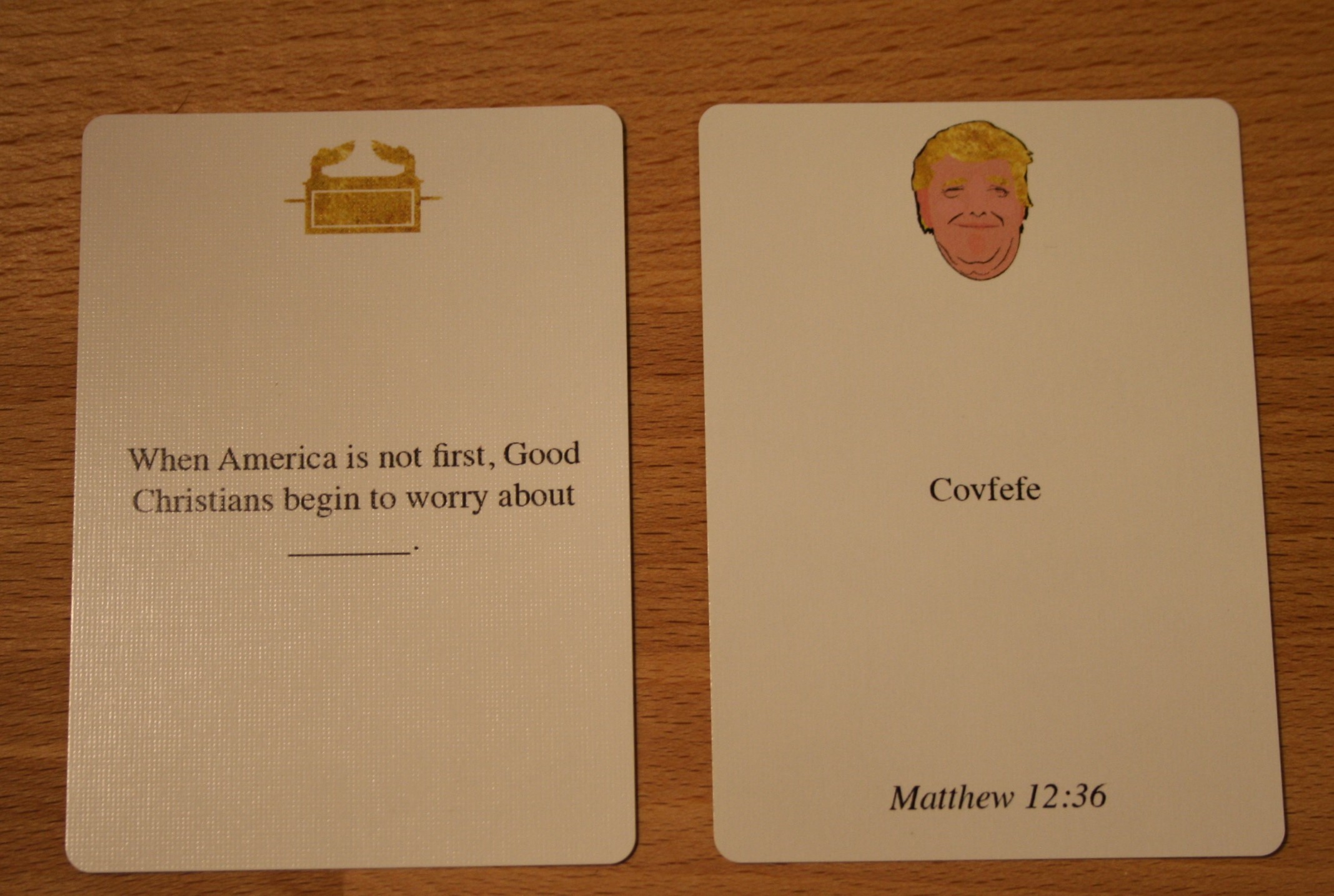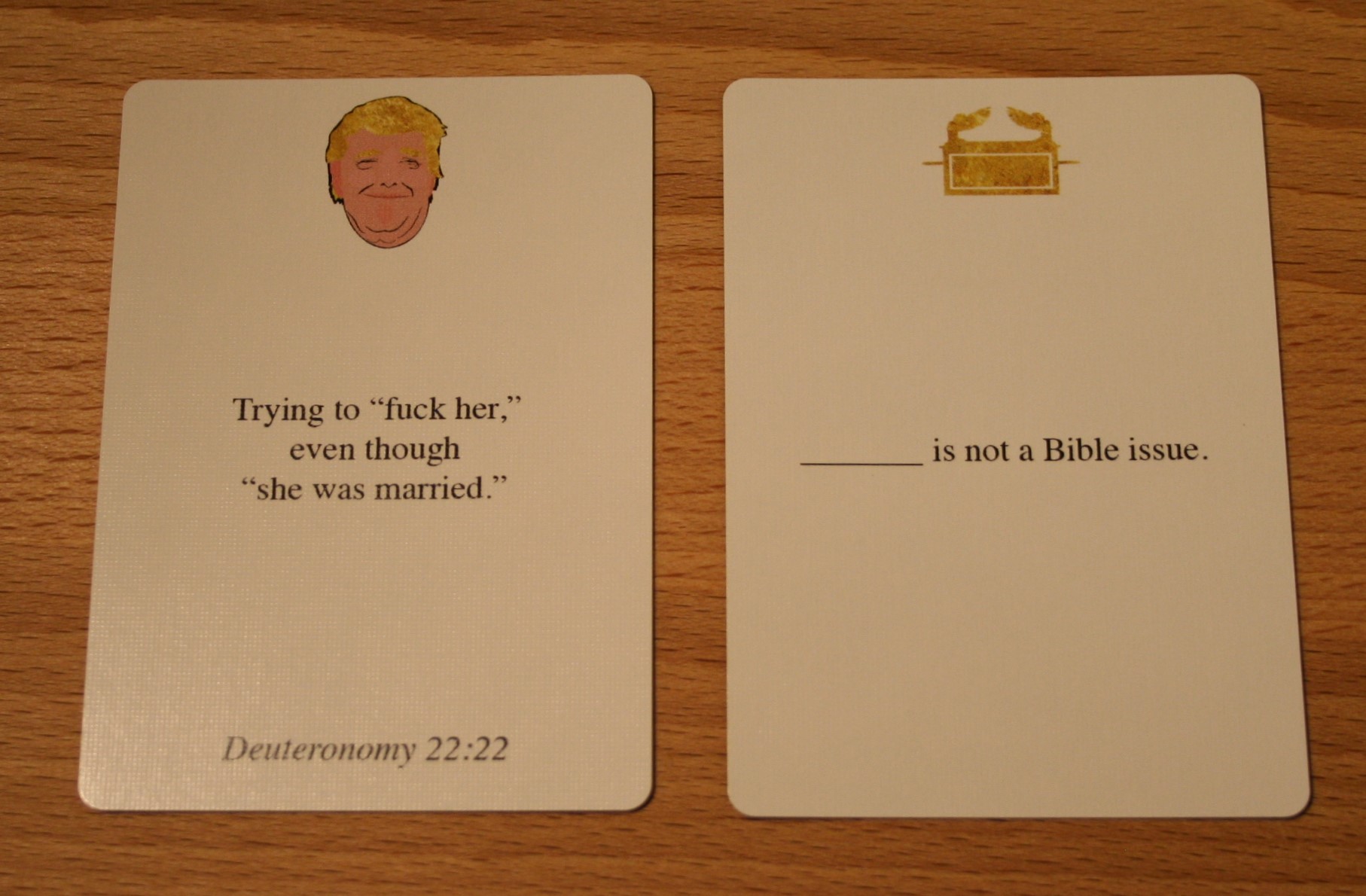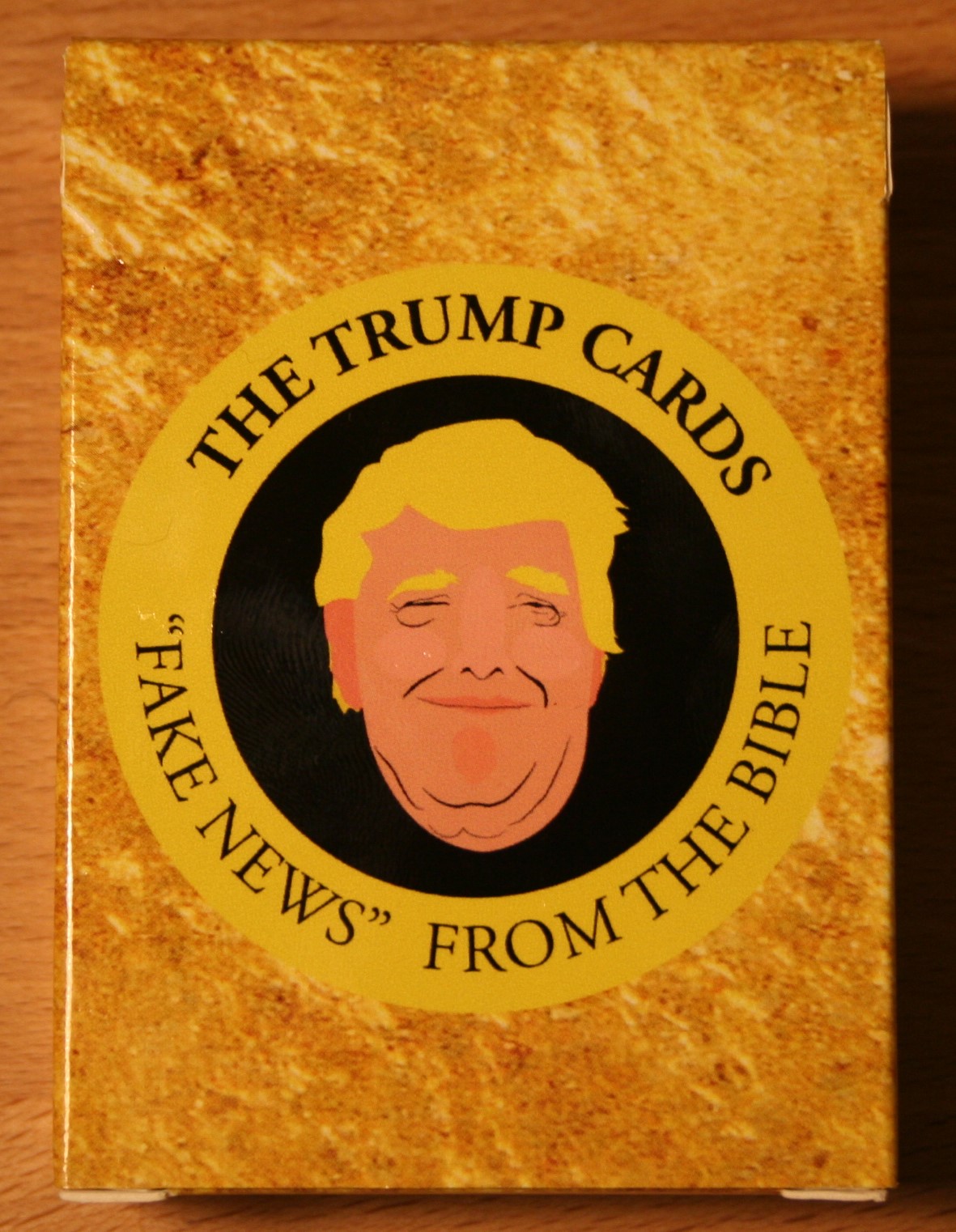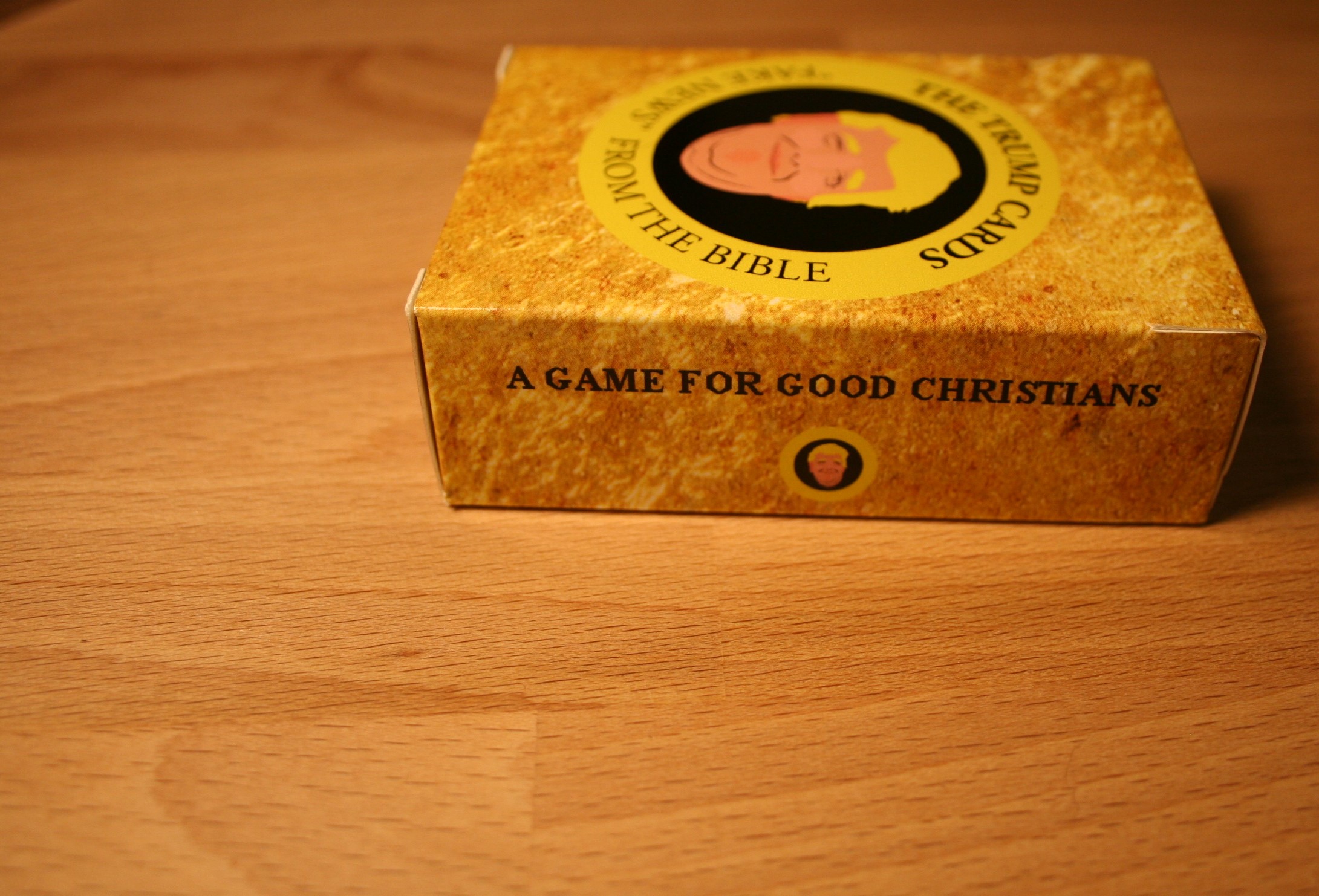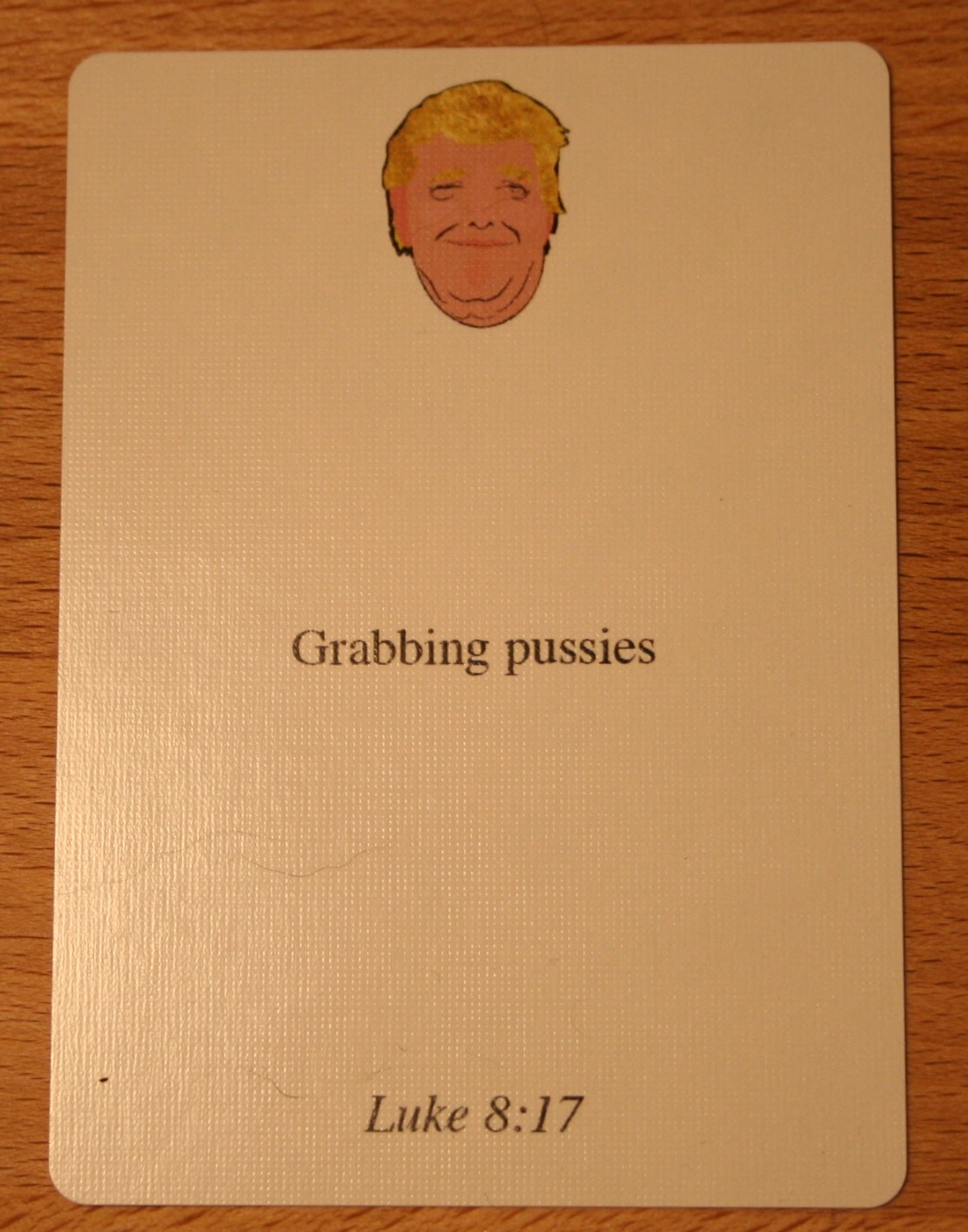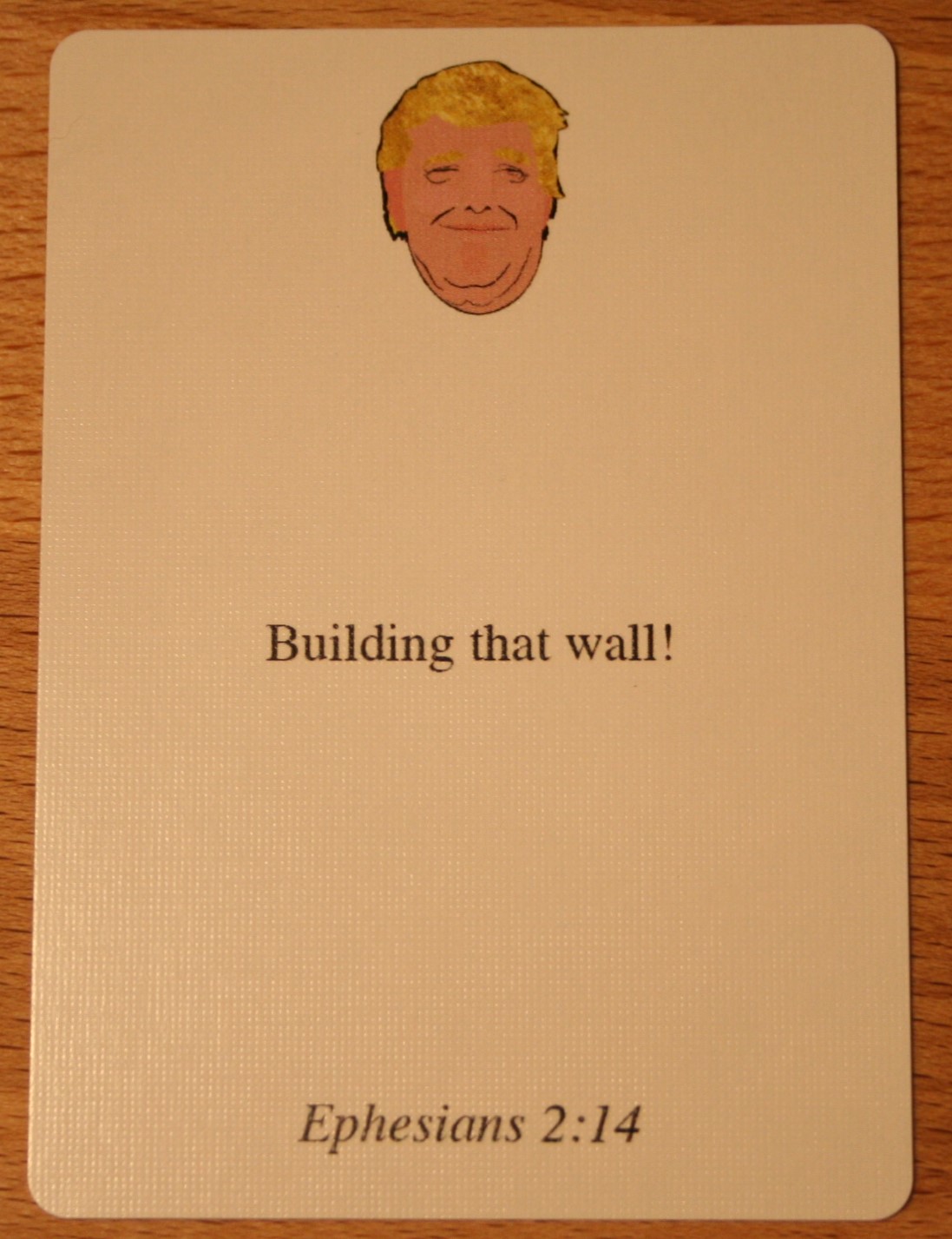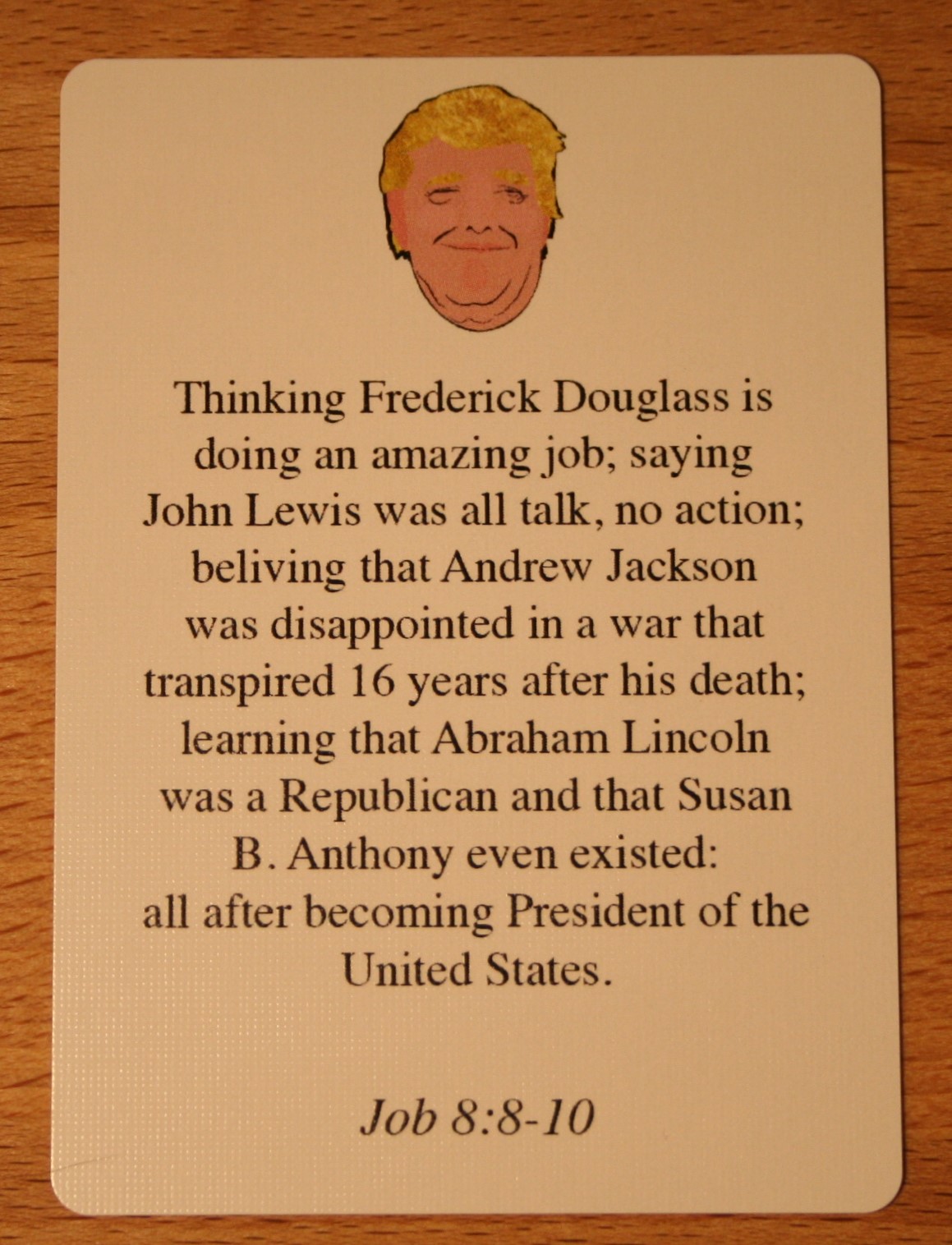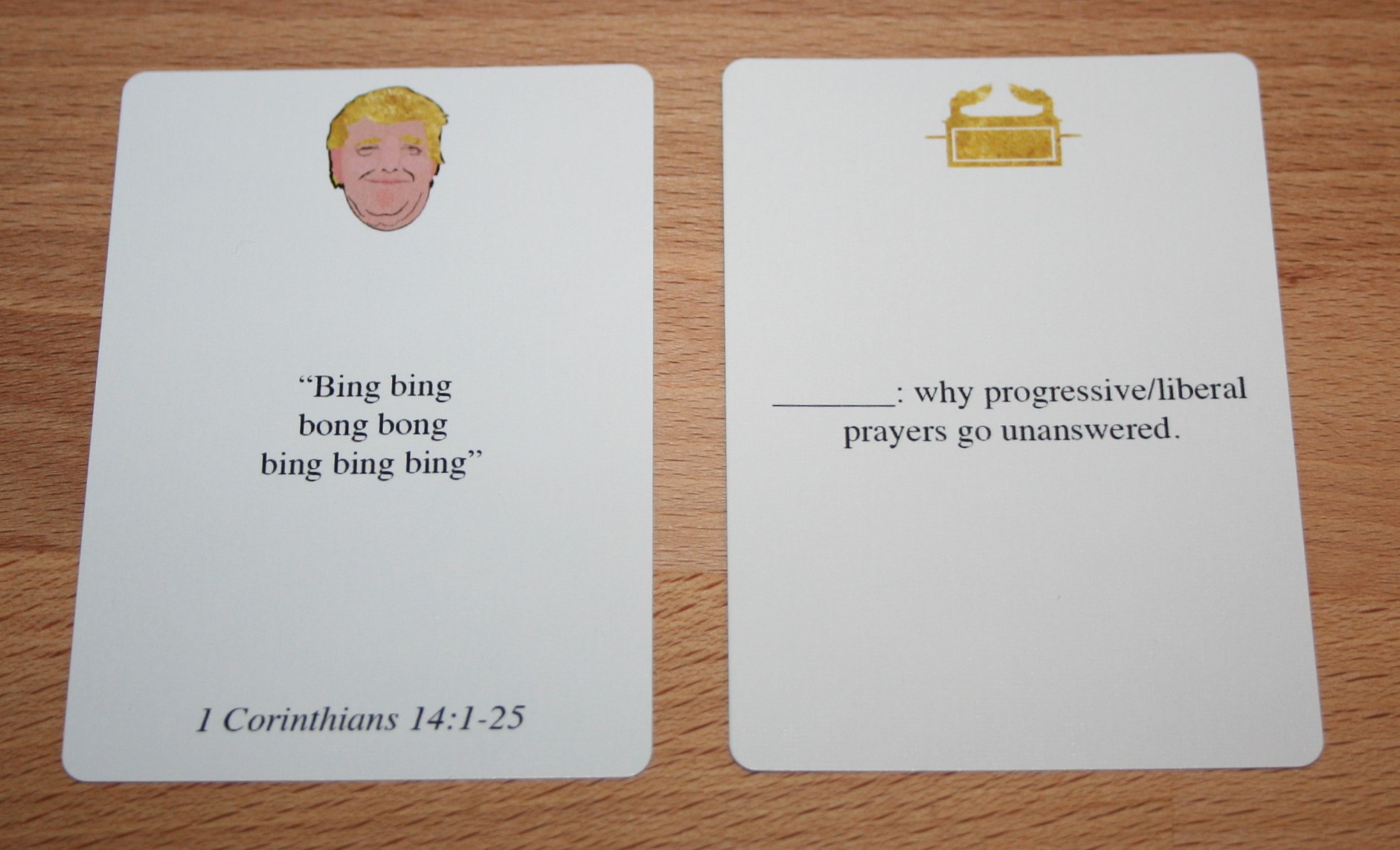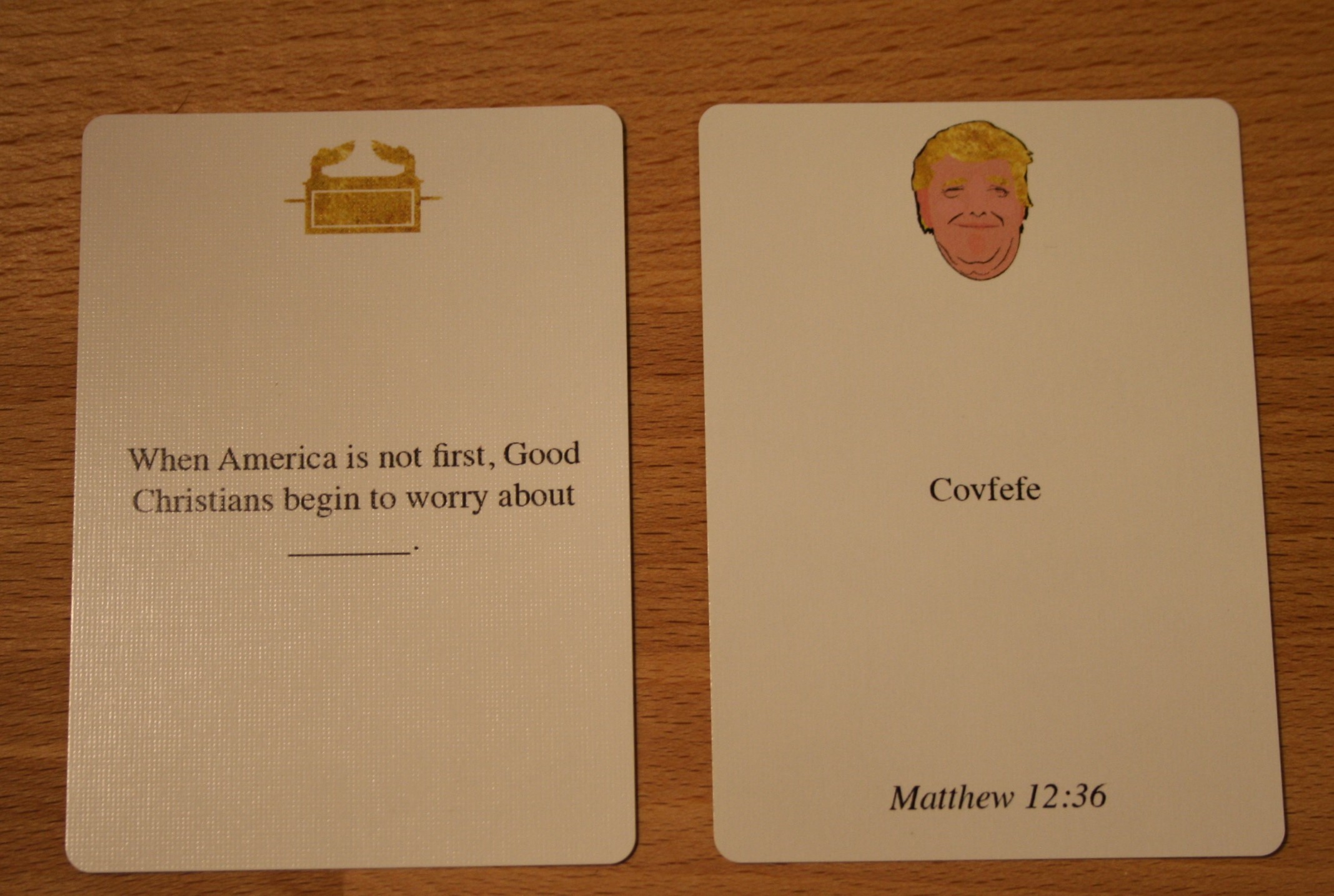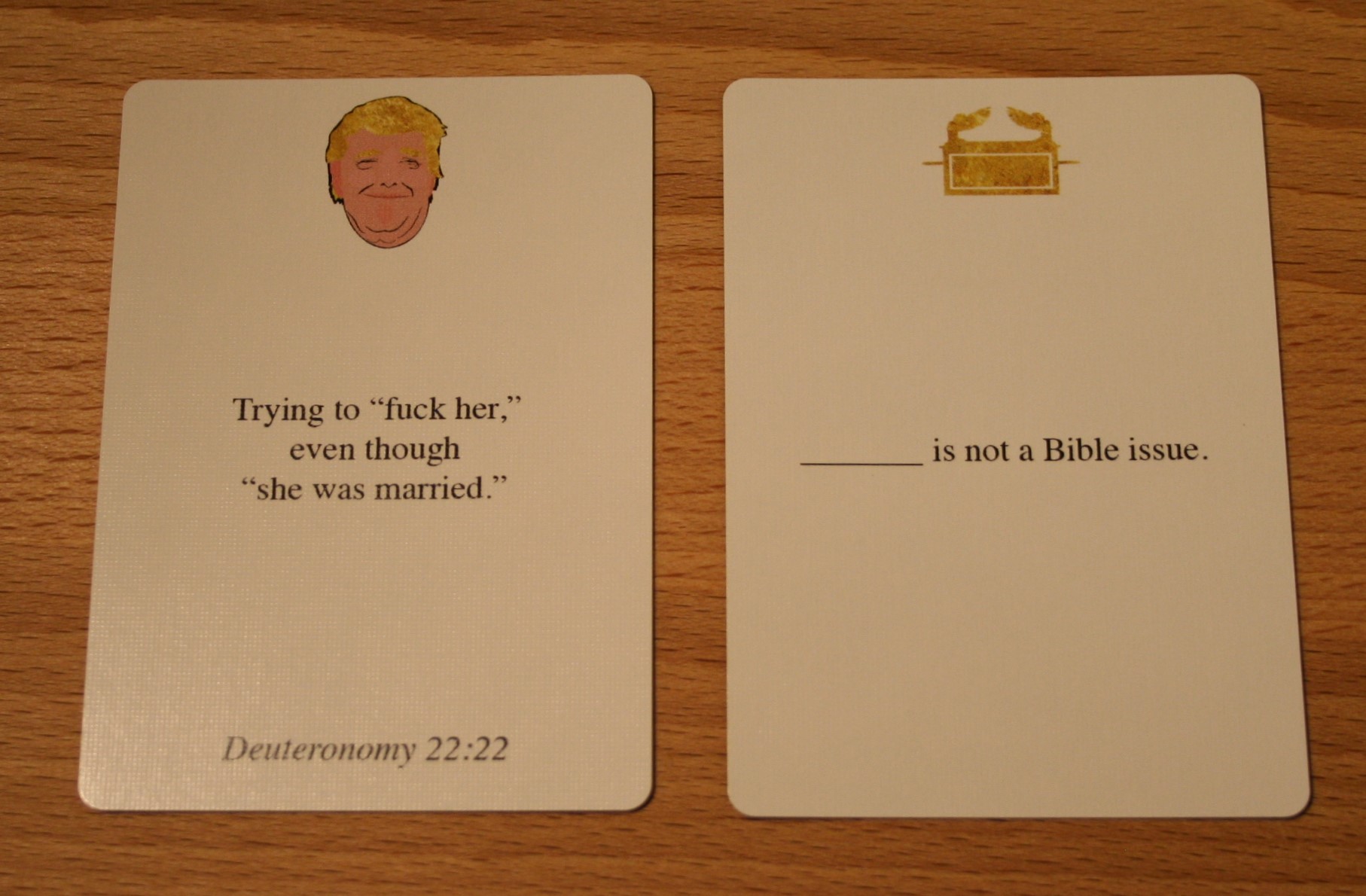 sold out
[Expanded Expansion Deck] The Trump Cards: "Fake News" from the Bible
(Price includes shipping and handling)
 
Our politically incorrect, biblically accurate, limited edition, expanded expansion deck!
About the Deck
Each card in this limited edition, expanded expansion deck features a direct quote, action, or attitude expressed by the Cheeto in Chief. Like our other decks, each Canon Card features a Biblical reference. However, The Trump Cards show how the card's content is always in direct contradiction with Biblical principles (making the Bible "fake news").
In addition, 1/4th of your purchase price goes to the charity or organization of your choice! (see details below)
Specifications
This expanded expansion deck includes 90 Cards (25 Creed & 65 Canon) in a custom GOLD tuck box. (Because who doesn't like to have everything associated with them wrapped in gold like an idolater's calf?) Cards in this deck include topical gems like:
Building that wall! (Ephesians 2:14)

"Bing bing bong bong bing bing bing." (1 Cor 14:1-25)

Waterboarding suspected terrorists, even if it doesn't work because, "they deserve it anyway, for what they're doing." (Matthew 5:38-42)

_________: another thing only made worse by a late-night tweet from the U.S. president, and of course

Make _________Great Again!
Donation Information
1/4th of the purchase price goes to the charity or organization of your choice.
We've picked our charities/organizations to align with the marginalized communities most often highlighted in the Bible, as well as this terrestrial ball holding us all: all are under attack these days. You will be able to choose one of the following when purchasing your copy of The Trump Cards:
For those who find themselves HIGHLY OFFENDED by all this, read this.